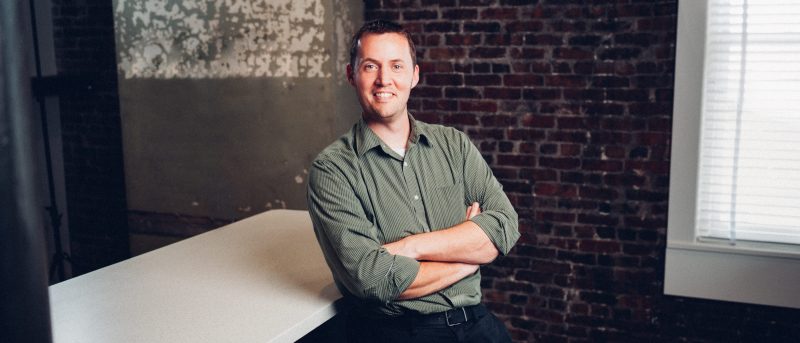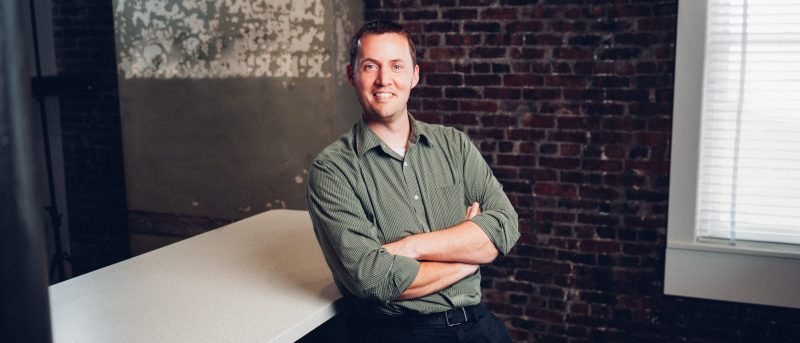 Turns out middle school's not so bad after all. Jeremy Stewart's love for design started right there in his junior high shop class.
"I quickly learned that I didn't like building things in shop class," Jeremy says. "But there was a drafting portion of the class that changed everything for me. I couldn't get enough of the reworking of floor plans."
Fast forward to college where Jeremy pursued his passion and graduated with a bachelor's degree in architecture from Ball State University. He also went on to become a registered interior designer, working for several architectural and interior design firms on a variety of projects from small residence renovations to Indy's beloved Lucas Oil Stadium.
Jeremy brings a solid and diverse skill set to his role as project manager at Curran. He thrives on seeing a project from start to finish, working with clients from concept all the way through to construction administration. Not only is he organized and sensitive to interior environments, but he's mindful of budget every step of the way. He loves seeking out that balance of the best and most cost-effective solutions for his clients.
The opportunity to work on projects involving buildings as well as interiors drew Jeremy to Curran. Here he gets to flex his problem-solving muscles on both the insides and outsides of buildings. "Imagine using a complex program with multiple users trying to assemble a space plan where everything fits well and takes security, adjacencies, and both public and private needs into account to form the most efficient floor plan," he says with a smile. "Now that's what I love to do."
An avid runner, Jeremy is in the process of completing marathons in all fifty states. He also finds much fulfillment from being active in the community. Currently he serves as a board member for both the Interior Design Coalition of Indiana (IDCI), the Indianapolis City Market Corporation and a past member of the Midtown Economic Council.