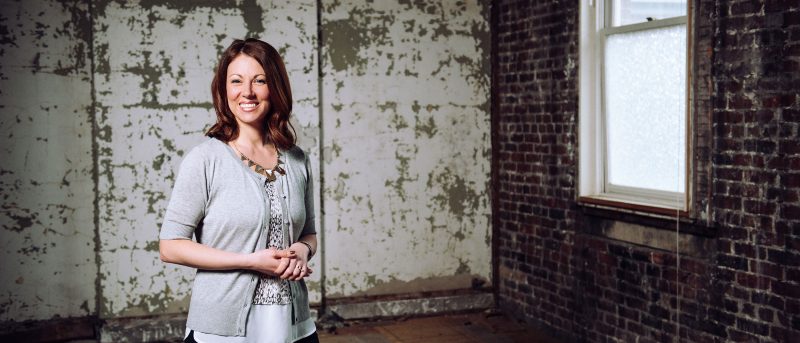 As a passionate project designer, Curran Architecture's Angela Worden helps businesses create plans and spaces that bring their dreams to life. Every client and project ushers in a new adventure and challenges to be conquered.
Angela loves learning about people and their passions and coming alongside them in the design process. In this Q&A, she shares details around her inspiration sources, favorite projects, industry trends, and more.
Where do you draw inspiration for your work?
Fashion speaks to me. When I'm out shopping or see fashion inspiration elsewhere, I often snapshot different styles and color palettes. I look at how different colors or textures play together and coordinate and envision how that might play out in my work.
I'm also a podcast junkie. Some of my favorites include the popular interior design podcast, A Well-Designed Business, the Business of Architecture, and EntreArchitect. These are great programs for sparking ideas and finding inspiration that I can translate into my project designs at Curran.
Also, as a ballet dancer of 17 years, I developed a strong kinesthetic awareness. This allows me to be very spatially aware, which comes in handy as I design and space plan. I'm able to envision how different arrangements will work or not.
What's the team environment like?
We work in a truly collaborative environment here, which makes our work stronger and more fun. Together we share vision, inspiration, and ideas to give our clients the very best we can provide. We work in close proximity and can easily share what we're working on and feed off each other.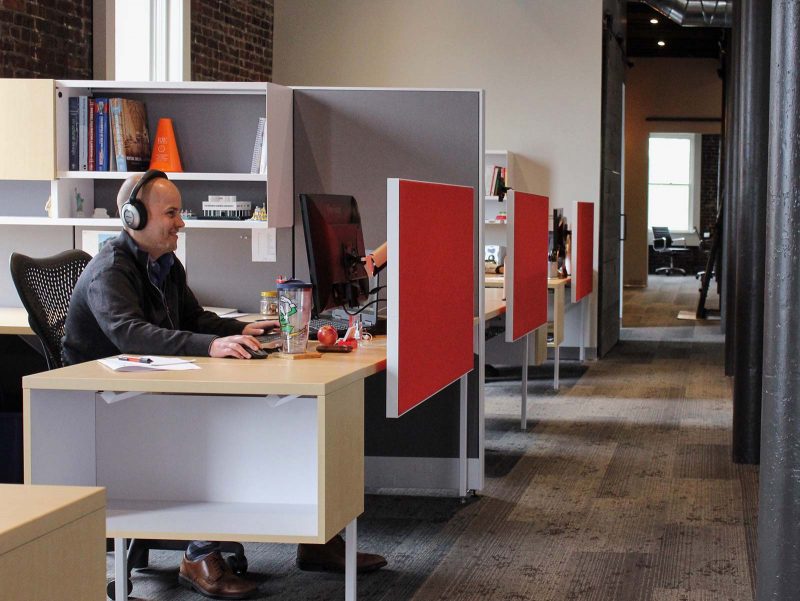 What do you love best about working with clients?
I've always been a helper at heart. Nothing fuels me more than being able to learn about people and what they love and to help others accomplish their goals. It's fun to get to know people and hear their unique stories. I also enjoy walking them through the process, one step at a time, and being available and attentive. Because we have such a focus here on building lasting client relationships, I'm able to devote the time I need to every person.
What industry trends do you see these days?
It's so fun to see how the industry grows and changes! Right now, there are three timely trends that come to mind.
Availability of social media and design apps
Clients now have an excellent grasp on what's out there and different ways to find ideas and inspiration thanks to technology. For example, many of my clients create Pinterest boards and come to us with ideas and options they've already seen online. This is a great starting point for conversations and allows us to dive right in. Technology continues to change the way we do business, and it's been enjoyable to watch it unfold.
Focus on mental health
Culture as a whole is so much more aware of and talking about, mental health issues than ever before. As designers, we now really focus on creating spaces that will be conducive to well-being and positive mental health. For example, bringing natural elements into an area can be very helpful. This goes beyond just adding a potted plant here or there. We might focus on maximizing interior sunlight, looking at the view a window might provide, adding natural wood beams, or incorporating vertical gardens inside. There are so many things we can do to help people feel better physically and emotionally in their spaces.
Semi-private and casual spaces
While open office concepts have gotten extremely popular in recent years, this also creates the need for smaller areas to refuel or find privacy. Nooks for private conversations, breakout meetings, or even a few moments of solitude can alleviate stress and increase productivity. We have also seen more game rooms, refreshment bars, and other casual areas for fun and interaction. Here at Curran we even have a quaint little area with stools and a Pac-Man video game.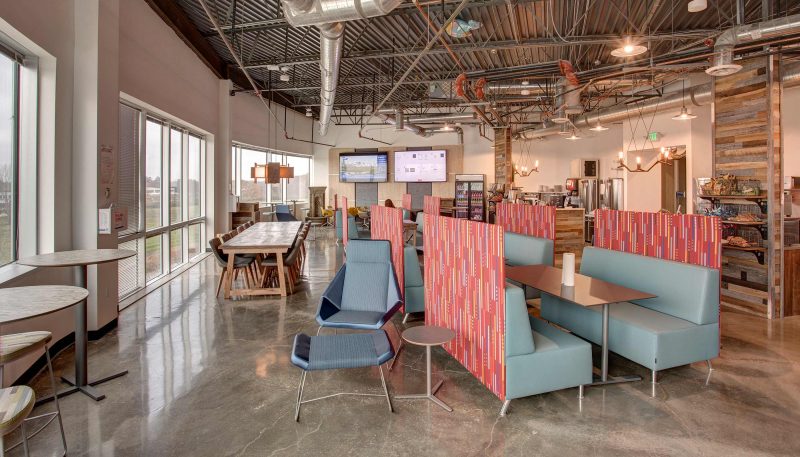 What are your favorite types of projects?
Over the years I've come to love doing renovations. Seeing the before and after of a project like this is super rewarding. And it's a fun challenge to think about utilizing some of the existing characteristics of an old structure while making something new that occupants will love. My passion project though would be to someday work on the design of a dance school!
A project feels like a success when a client finds joy and pleasant surprise in the designs we've created for them. When we've stayed true to what was promised, and delivered something they feel confident in and excited about, it's a win.
I love being part of this place—we help clients make statements regardless of their budget and get to be big-hearted leaders in the design community here. It's a gift.
To connect with Angela, call 317-288-0681 or email aworden@curran-architecture.com.