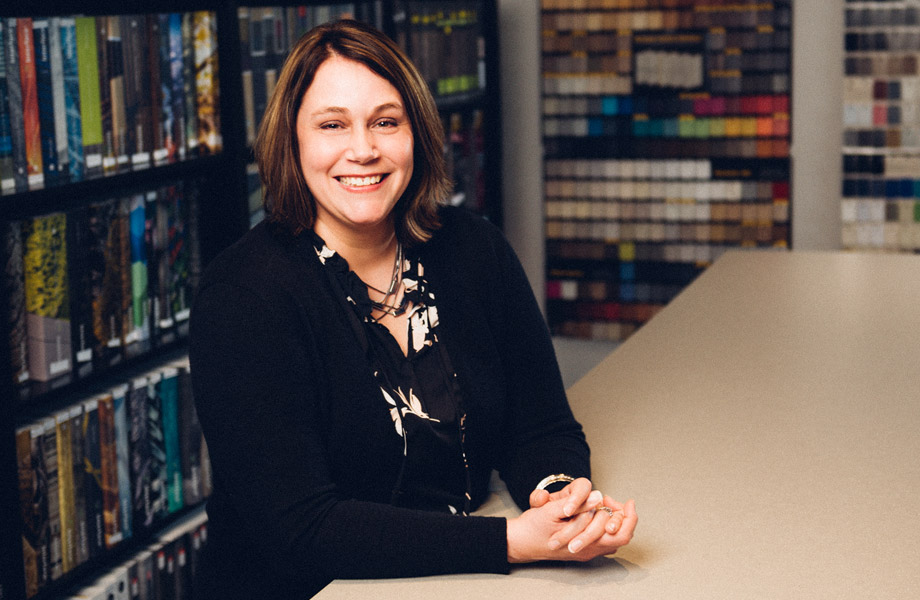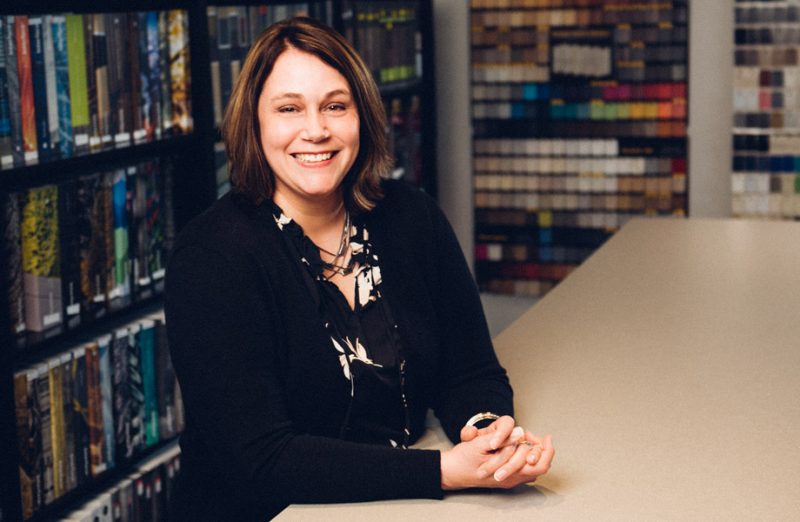 "A lot of my inspiration comes from observing my surroundings," Angie says. "And my ultimate goal is to rearrange and reorganize a design until everything sits neatly and efficiently in the exact right place."
Angie wields her sharp eye for space and planning to create conceptual plans. She's always on the lookout for new design ideas and possibilities, and often finds her attention drawn to buildings and unique construction features when she's out and about.
As an Architectural Technologist, Angie creates site and space plans for a variety of clients at Curran Architecture. It's that broad diversity that keeps her motivated and eager for more. On any given day, she can be working on a space plan for an office user, a site plan for an industrial client, or construction drawings for a fast-food franchisee.
"I'm not the kind of person who likes doing the same thing every day," she says. "That's what makes my work so great—every project has the opportunity to be a new and interesting puzzle to solve."
What led you down the path to site planning?
I enjoy learning new things.  Early in my career, while working for a construction and development company, I saw a need for someone with an AutoCAD skill set. I had an interest in learning the software and expanding my abilities so I became certified. Taking that one small step put me on the path to learning the art of site and space planning and, ultimately, brought me to where I am today.
Which type of projects do you like best?  
Tetris-ing is one of my favorite things to do. Any undertaking involving tight spaces with big needs is my niche. Whether it's a cozy office space or an exterior site seeking maximum functionality, I love rearranging all the pieces until they fit together in a way that works for our clients.
What industry trends are you noticing lately?
Clients are making bolder and more stylish choices with colors and materials. I like seeing non-traditional architectural elements showing up in unique ways, like painted burlap wrap on wall corners instead of corner guards. Even low-cost items found at the local hardware store are being used creatively in design and color.
What do you love most about working at Curran Architecture?
For me, it's two things. First, creating plans that solve a need and have a positive impact for a client makes me happy. And second, I love the culture here at Curran Architecture, where we not only work hard, but we also value people in our community. One day we might work together on a Habitat for Humanity build, and the next, we are expanding our horizons at a TEDx event. I also enjoy working in a historic building with regular flexibility to take my work outside on the patio. It's good for the soul.