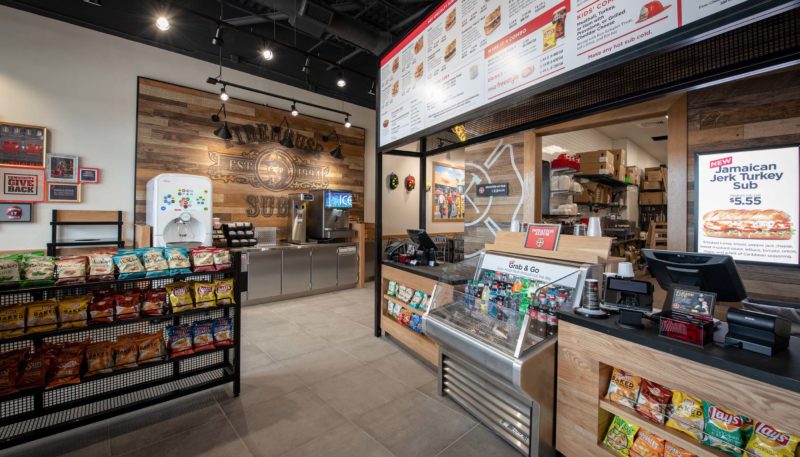 Founded by two firefighter brothers in Florida, Firehouse Subs serves up tasty sandwiches in the fast-casual restaurant market segment. For Firehouse, making great subs isn't enough. Rooted in public safety, the company is out to save lives, too. Firehouse regularly donates a percentage of profits to provide lifesaving equipment to first responders.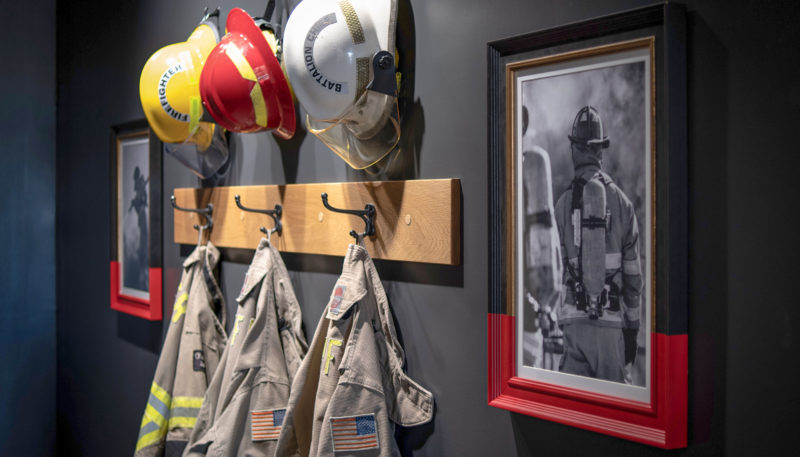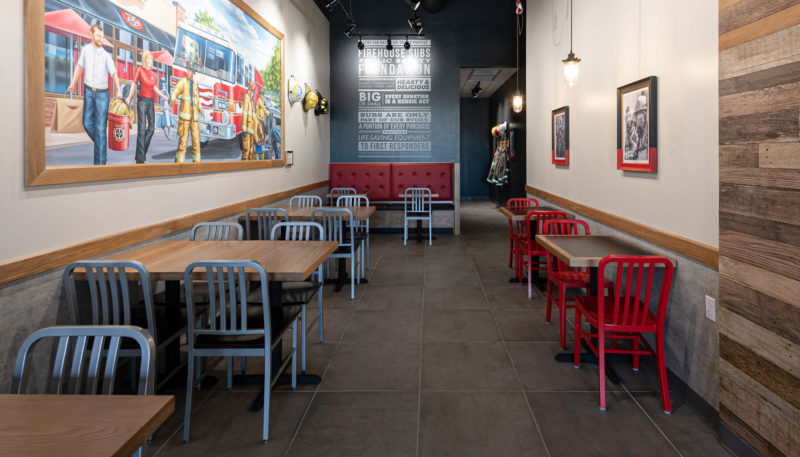 Curran Architecture has had the privilege of working with Firehouse for years, partnering on over 200 restaurant builds around the country. The Firehouse family is a great one—not only do they have a big-hearted passion, but their franchisees are down-to-earth and amazing to work alongside.
We're excited to share our latest collaboration with Firehouse in Durbin, FL (on the south side of Jacksonville). Firehouse asked us earlier this year to help them develop a new prototype design. We had the pleasure of working alongside the talented folks at Big Red Rooster, who had been retained to rebrand the 25-year-old chain. Together we reexamined everything from customer flow to interior design elements.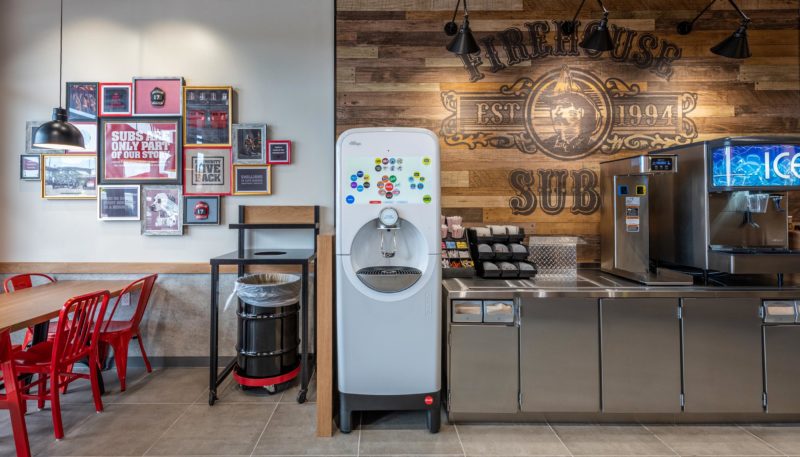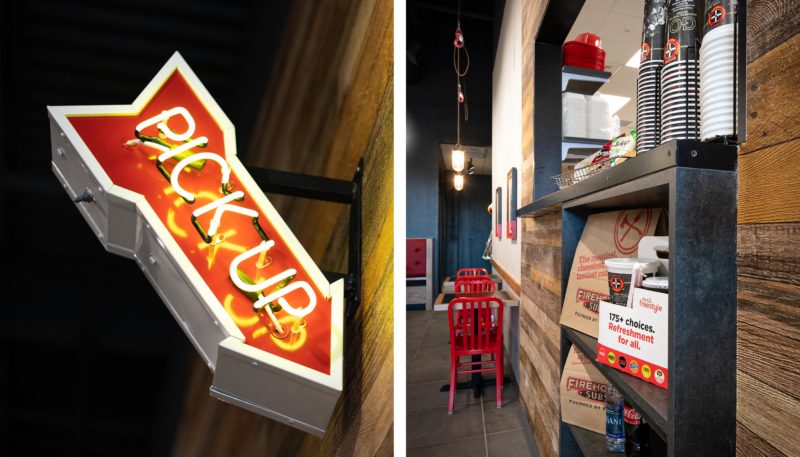 In addition to the new design elements, Firehouse's major goal for the project was to improve the customer experience while reducing construction costs. They're adamant about both quality and efficiency in making sandwiches and serving customers. This commitment influenced everything we did as a team. We revamped the kitchen layout to accommodate new processes and equipment for speeding up service time. In the customer area, we set up the space for a convenient grab-n-go online ordering system. Also, Firehouse wants clients to feel at home in their restaurants, so wood finishes, gray flooring, and an open ceiling were introduced into the design.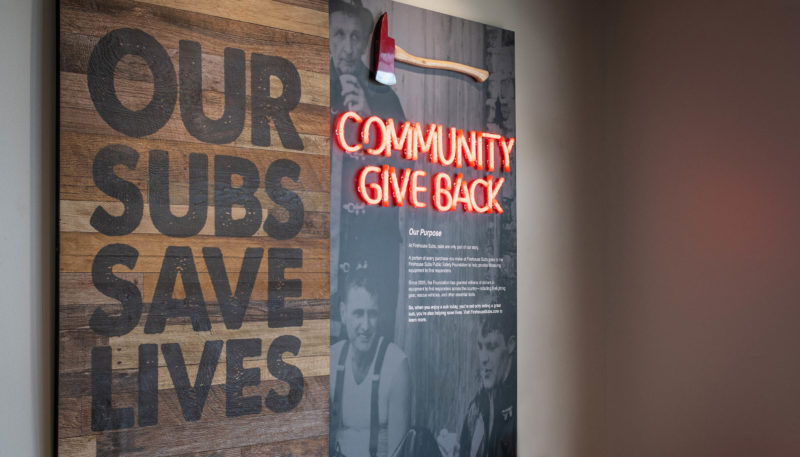 There's nothing more rewarding for us than bringing a brand to life through our design and architecture work. We're honored that Firehouse Subs trusted us to work with Big Red Rooster to create this prototype design. We look forward to implementing the new design as Firehouse continues to grow across the country.