As the governing body for Silver Crown, Sprint, Midget and several other racing series, the United States Auto Club (USAC) has been serving the racing community for decades. They help keep racers safe with proper rules, specifications, and more. Without USAC, both the racing sport and Indianapolis would not be the same.
USAC headquarters lives on the corner of 16th and Main Street in Speedway, right next to the Indianapolis Motor Speedway. The organization was housed in two separate buildings on the site, both aging and reminiscent of the 1970s: dark, drab interior, wood paneling on the walls, and low drop ceilings. The space didn't live up to the spirited USAC legacy.
USAC came to Curran Architecture seeking a fresh, transformed look for its HQ, including more natural light and new open spaces for events and gatherings.
The office spanning two distinct buildings presented an exciting challenge. We started by enlarging the opening between the buildings, making it feel more open and giving easier access between them. We also added in all new bathrooms and an elevator in that core space. Finally, we reskinned the facade to have it read as a single building from the outside, with a design that compliments the character of the other buildings on Speedway's Main Street.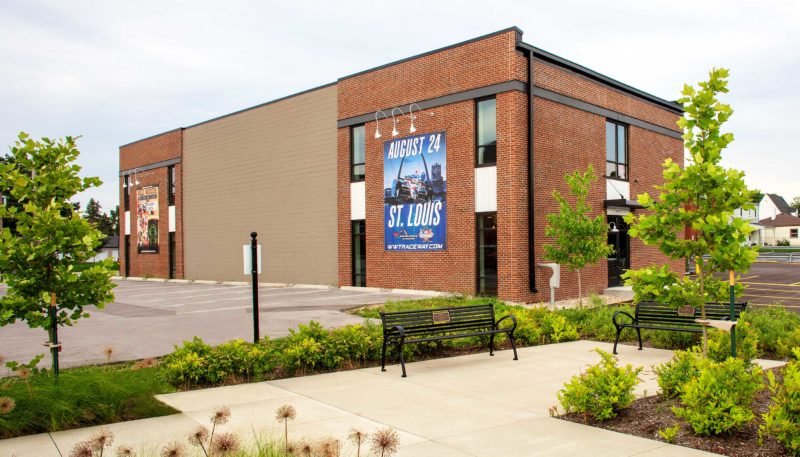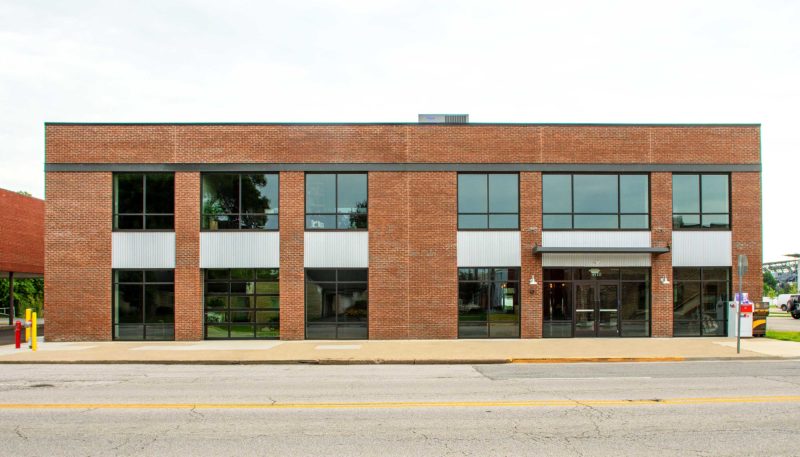 To let more natural light pour in, we gutted the entire interior and punched openings throughout. On the south side of the building, we took out a large section of the floor slab to allow daylight to reach further into the first floor.
In addition to more lighting, USAC wanted to keep a natural and raw look to the building. So we worked primarily with earthy materials, incorporating old barn wood timbers, natural concrete, and exposed steel throughout.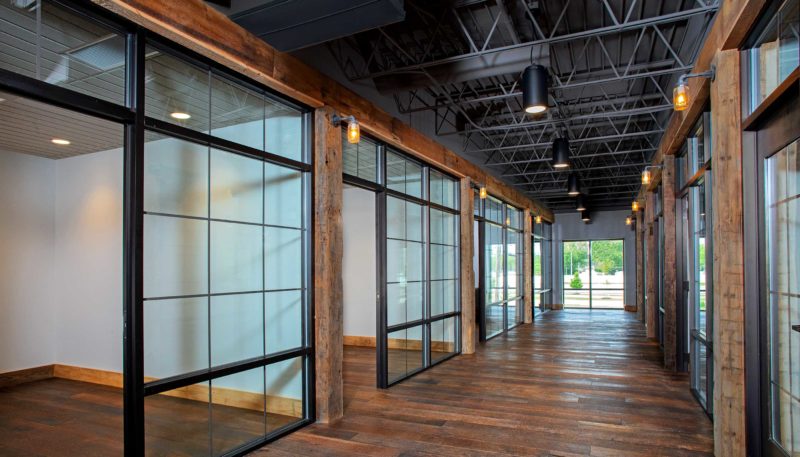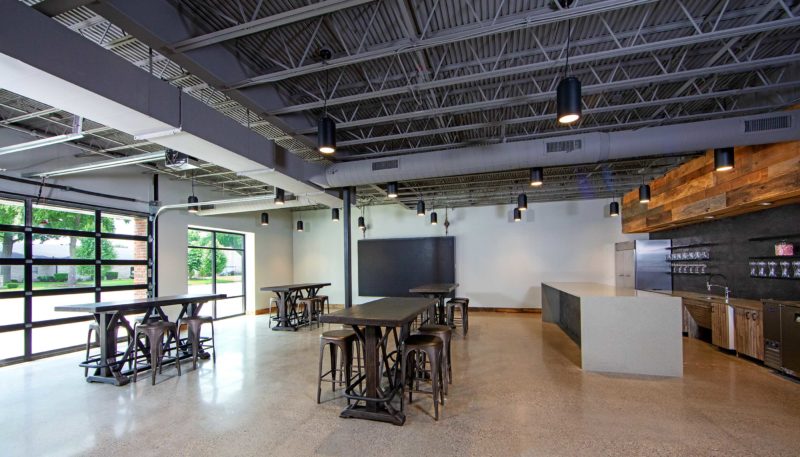 Collaboration was an integral part of this project's success. We enjoyed working alongside a Carmel-based contractor, CTI Construction. CTI was great at navigating the challenges of an older building to create a quality end product. We also enjoyed partnering with Avison Young, the Owner's Representative for USAC. We worked together guiding design tweaks and making decisions to keep this project on budget and on time.
Together, we transformed the USAC building into a fresh, functional space that will serve people well for years. And we proudly rehabbed the headquarters from what could have been seen as an eyesore, into a set of noble structures that look like they belong on the up-and-coming Main Street in Speedway.