Moving is usually a stressful time for anyone, whether it's a personal residence or commercial move. There are so many details to manage, and there's a desire to recreate that sense of home in the new space as quickly as possible.
Indianapolis sports apparel and hats retailer, LIDS, found themselves in this exact situation last year after a buyout necessitated a new location from where they were in Zionsville, Indiana. Our team had been involved with much of the design work when the company moved from Indianapolis to the nearby Zionsville headquarters back in 2015. With help from interior design firm McGee DesignHouse, thoughtful brand alignment and space design had created a functional and aesthetically pleasing work environment full of fun pops like a massive sports score ticker in the lobby.
With a return to Indianapolis on the horizon, LIDS reached back out to us for help. Company leaders knew the transition might be tough for the team. They had already been through multiple location and ownership changes. There was a desire to harness the momentum that the company had going in Zionsville, to keep morale up, and to make the move as seamless as possible. And it was also going to be mission-critical to maintain the brand aesthetic and upbeat vibe that had been established in Zionsville.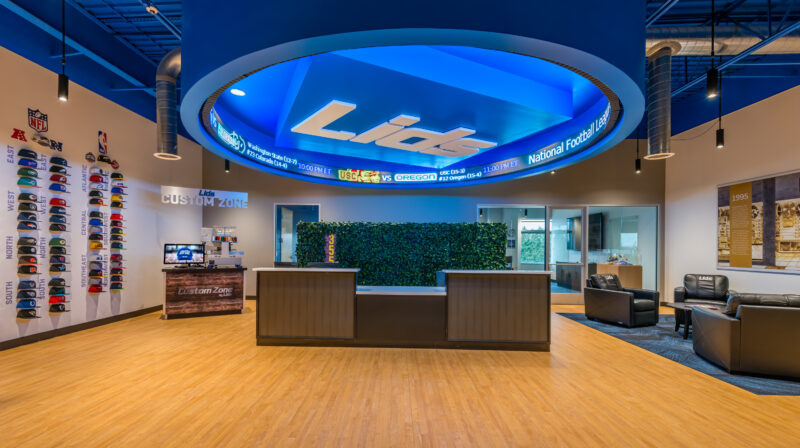 Curran was tasked with managing the look and feel of the new space in Park 100 on the city's northwest side. McGee DesignHouse was brought in again to help emulate the success they had in Zionsville to this new space's interior. LIDS would be moving into the fourth floor of this multi-tenant office building and wanted to reuse as much furniture and as many design elements as possible. Our job was to figure out how the existing items would fit best in the new space and to work with the LIDS marketing team to reinforce the brand story at every turn.
The 38,000 square foot space was surrounded by glass, providing an almost 360-degree view throughout the office. One of our goals was to maximize the natural light for employees, strategically placing non-workspace areas like restrooms, copy and IT areas, and the breakroom in the center of the space where they wouldn't encumber sunlight.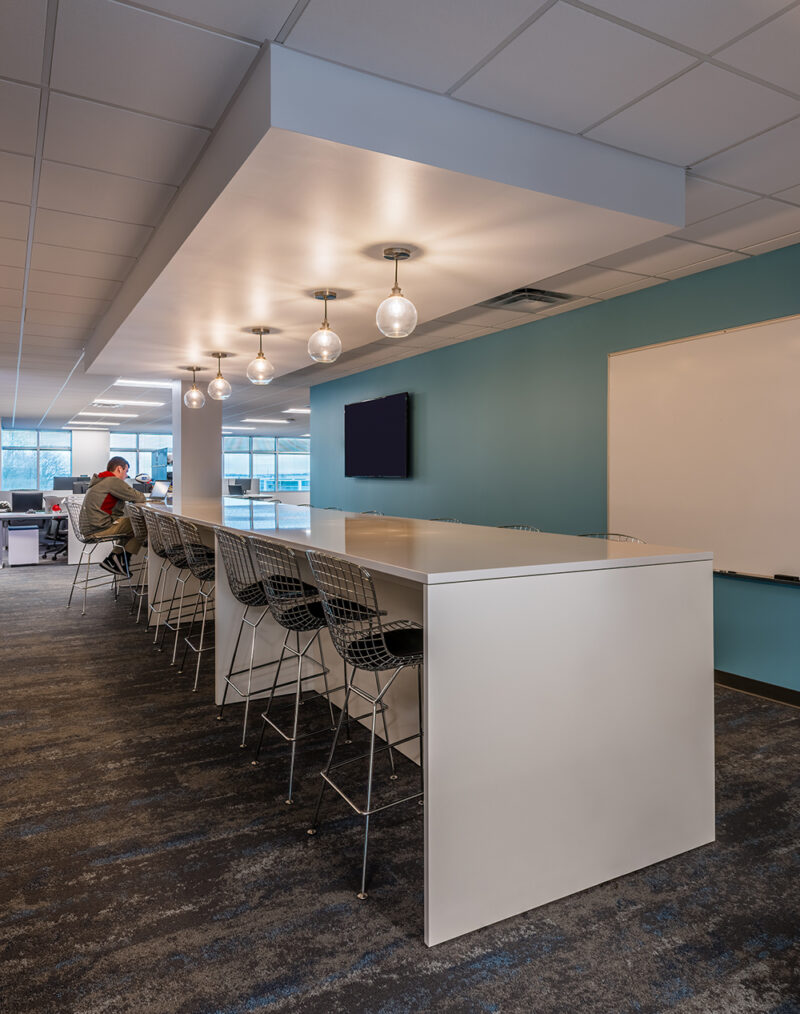 We also focused on weaving in the fun, casual nature of the LIDS culture wherever possible. The wall behind reception was given a Wrigley Field look complete with artificial ivy. When you get off the elevator, you see a large mosaic installation with blue and white baseball hats (the company brand colors) spelling out the word "LIDS." Photos and quotes from famous sports figures can also be seen throughout the space. And pretty much every single ESPN channel streams daily from the TVs in the breakroom. It's a sports fanatics dream come true.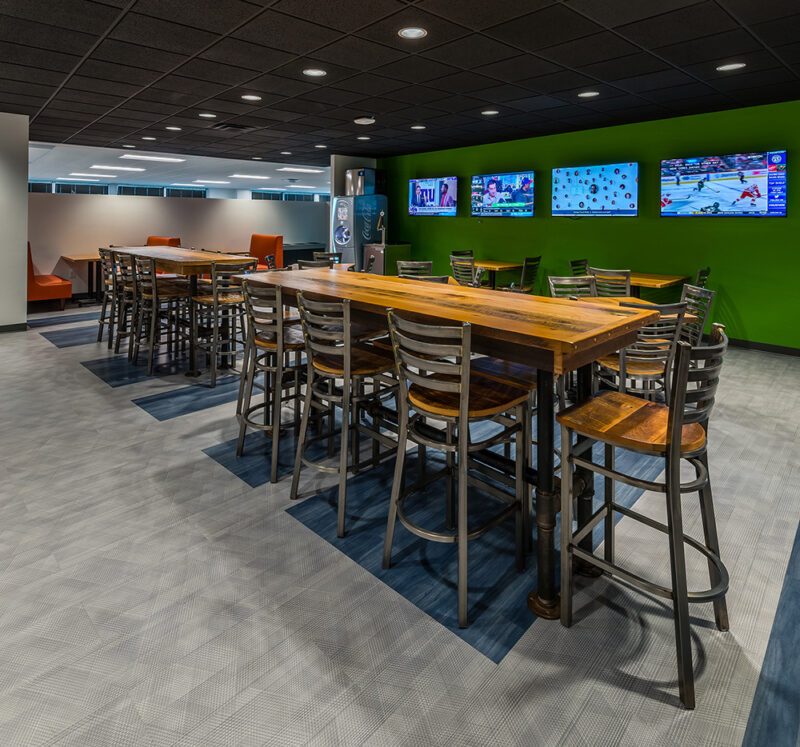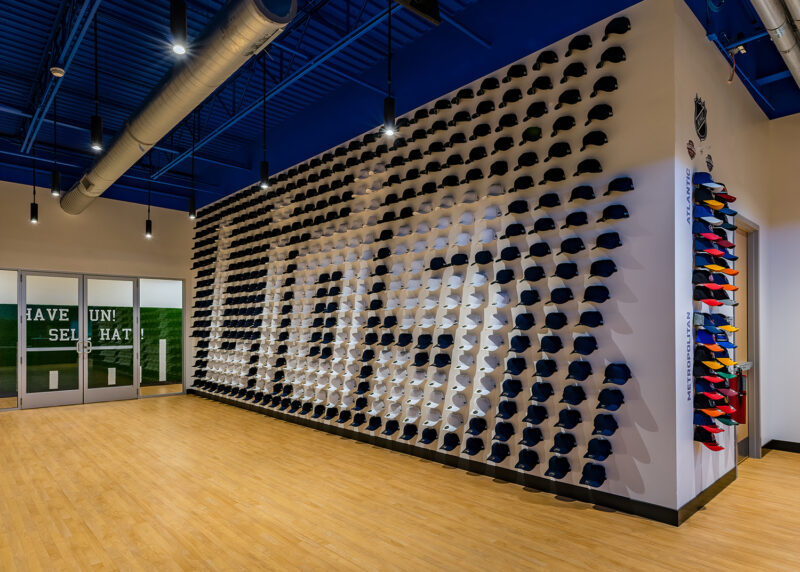 A tight timeline—January-June 2019—meant moving quickly with planning, drawings, quotes, adjustments, and approvals. Everyone did a great job of staying on their toes. We loved collaborating with LIDS and our other partners on this project. It was so much fun to see their new space come together with the vibe and style from the previous location artfully and strategically incorporated.
Hats off to the LIDS team for a fantastic new space!