The Heritage Group approached our good friends at Lauth Construction because Heritage's Indianapolis headquarters didn't reflect their innovative approach to business. Built in the late 1960s, the building had low ceilings, enclosed offices, old finishes, and outdated wood paneling—hardly the right setting for a multidisciplinary conglomerate whose operations and clients span the globe.
Before renovation, interior walls divided the 18,932-square-foot floor plan into small, enclosed spaces. The office lacked natural light, and the layout discouraged the 50 employees who worked there from gathering to collaborate. It was dim. It was isolated. It was stifling.
Lauth partnered with Curran Architecture to help The Heritage Group bring their workspace into the 21st century. We opened up the floor plan, exposed its existing high ceilings, added conference rooms to invite collaboration, and emphasized a clean, modern aesthetic. We also installed skylights and exterior windows to add natural light.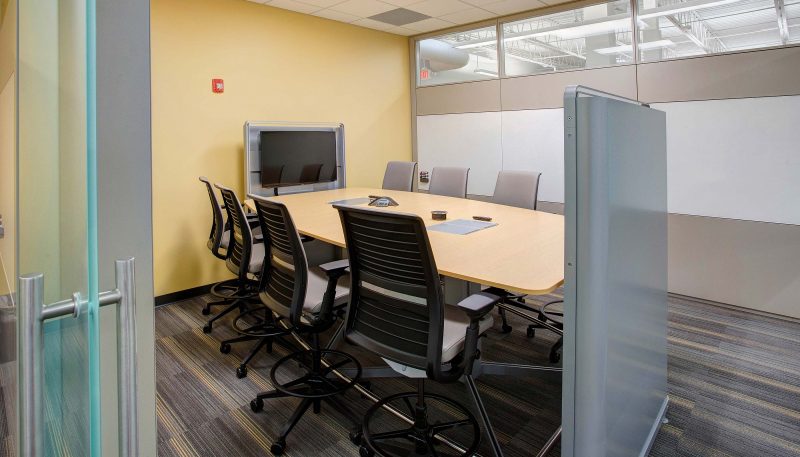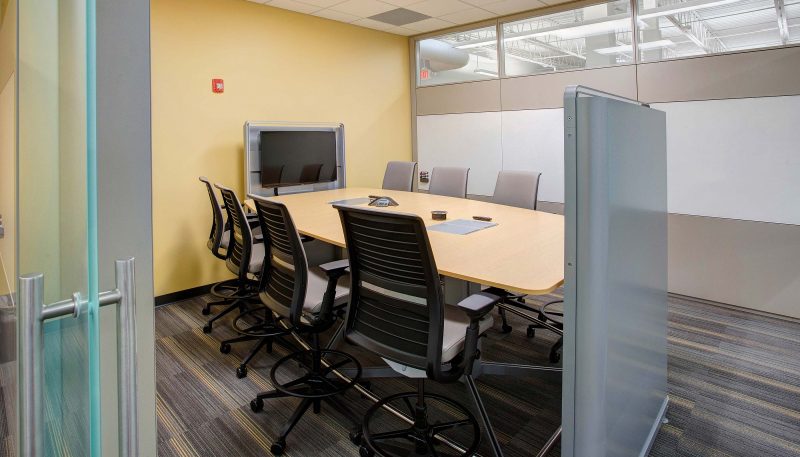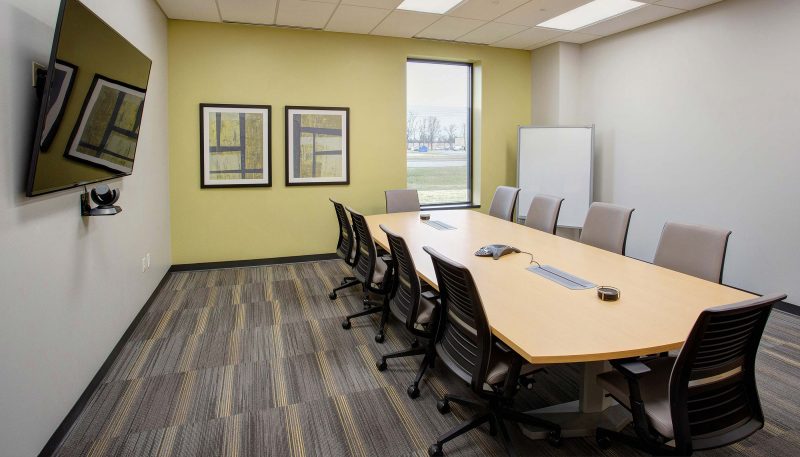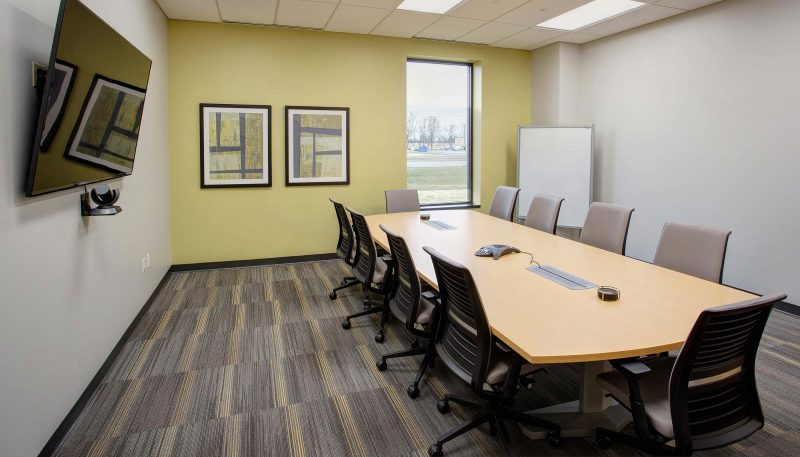 Renovating a building from the late 1960s required careful planning around existing structures, but our team rose to the challenge. We removed as many barriers as possible while retaining necessary load-bearing walls, incorporating skylights into the existing roof structure while aligning them with the office pathways.
Overall, the new space offers more room, better visibility, and a brighter work environment. And since The Heritage Group opted for modular office dividers and furniture in lieu of permanent walls, the space can flex to meet the company's evolving needs.
When it came to interior design, The Heritage Group chose décor that reflected their local origin. "Because our roots are in Indiana, we went with an Indiana theme for our conference rooms and tried to put Indiana-themed artwork where we could," says Elizabeth Palmer, executive assistant at The Heritage Group.
With a proud Indiana beginning and operations now reaching around the world, The Heritage Group continues to grow and innovate. We're proud to help them do so in a more functional and inspiring space.