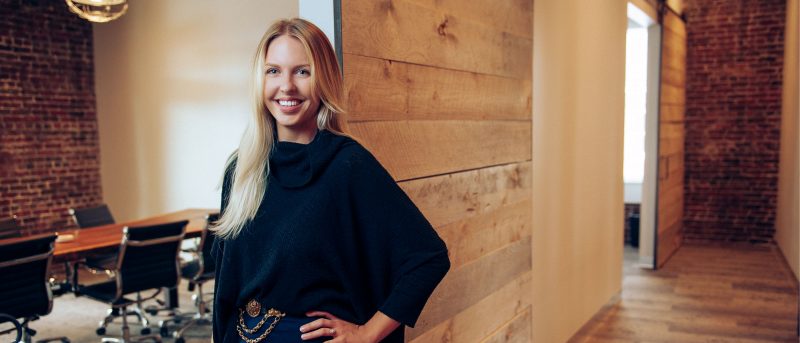 As Curran's only in-house artist, Kaitlyn brings a fresh, stylistic approach to her work. "I'm an artist among architects!" she says. "I'm super excited to bring new thought processes and an artistic perspective to the team."
After graduating from IUPUI's Herron School of Art + Design, Kaitlyn knew she wanted to be part of something bigger than just solo design work. She jumped at the opportunity to work in the highly-collaborative team environment at Curran. Here she enjoys developing new ways to visualize concepts and bring them to life artistically. She's also looking forward to visually inspiring clients and coordinating colors and materials for projects. "I wanted my skills to have meaningful impact and to be a factor in a final product I can be proud of," she says.
With a heart for making customers happy, Kaitlyn delights in the responsibility that comes with fostering client, vendor, and partner relationships. But mostly, she's happy to be doing what she loves around people who also do what they love. "That makes it easy to want to be here, and to stay energetic and positive," she says.
Kaitlyn knows a thing or two about positivity, customer service, and energy, having worked at Disneyland while living in her home state of California. It was there she met her future husband, and the two moved to Indianapolis in 2015. Coming from a small town in wine country, she appreciates Indy's small-town vibe yet big city lifestyle. A lover of all arts, Kaitlyn regularly makes time to take in live music and experience new Indy artists. She also loves trying new things and being outdoors.