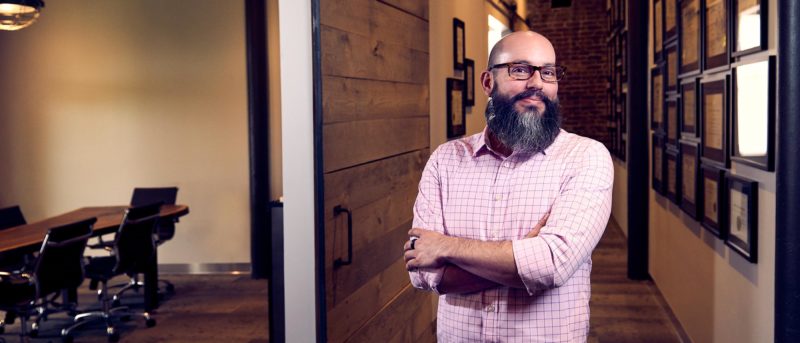 Using his talents in art and computers, Robert blends the best of both worlds when it comes to creativity and science. "I never want to stop learning," he says. "Whether it's YouTube tutorials or eLearning subscriptions, I love getting my hands on new information I can use to create and build."
With an undergrad in technical drafting and a master's in media arts and science, Robert brings a well-rounded skill set to the Curran Architecture team. His wide array of abilities include creating CAD drawings, digital modeling, 3D printing, and 3D animations. Not one to shy away from a challenge, Robert enjoys rolling up his sleeves to research and solve problems and improve workflow efficiency.
Robert's a build-it-from-the-ground-up kind of guy. He previously helped create and run a 3D printing lab at IUPUI. "We started with just a roomful of printers," he says, "but I enjoyed digging into the research and using my computer skills to get everything up and running."
As an Architectural Technologist at Curran, Robert develops construction documents and maintains CAD standards for the office. His innovative mind, drafting background, and 3D printing expertise make him a valuable addition to our team.
Outside of work, Robert keeps his skills sharp with a number of projects including foam sculpting, building props from video games, and creating all kinds of physical and digital models. He even recreated a mastodon jaw fossil for the Indiana Geological Society not too long ago. Additionally, he's provided a proof of concept for facial prosthetics and helped the President Benjamin Harrison site preserve and recreate a bronze sculpture. Robert also enjoys sharing how-to videos on 3D printing, clay and foam sculpting, mold-making, and casting. When he's not behind a computer or building something, you can find Robert cycling.