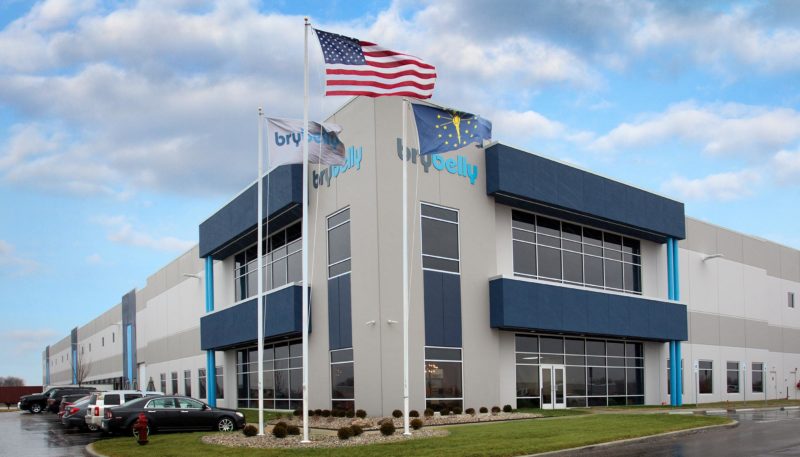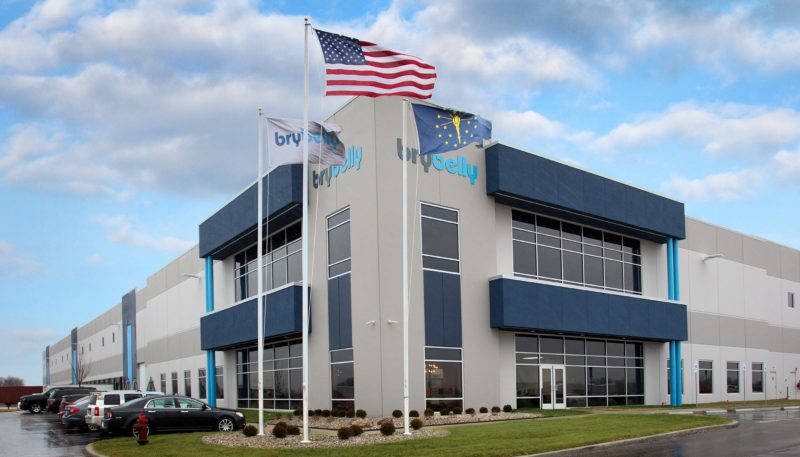 Inventive, fun, and lively, the Brybelly culture is second to none. As a drop ship provider and wholesaler, Brybelly sells an eclectic assortment of products. From poker chips to dog leashes, carnival games to air hockey supplies, even a 10-foot beach ball—their inventory runs the gamut.
Brybelly came to us seeking to consolidate their staff and warehousing operations into one central location. As the business had grown over the years, they had expanded into multiple buildings on Indy's east side. However, these facilities were older, a little run down, and lacking good access for trucks to load and unload. With their previous buildings off the beaten path, Brybelly also desired a more visible location to improve brand awareness and recognition.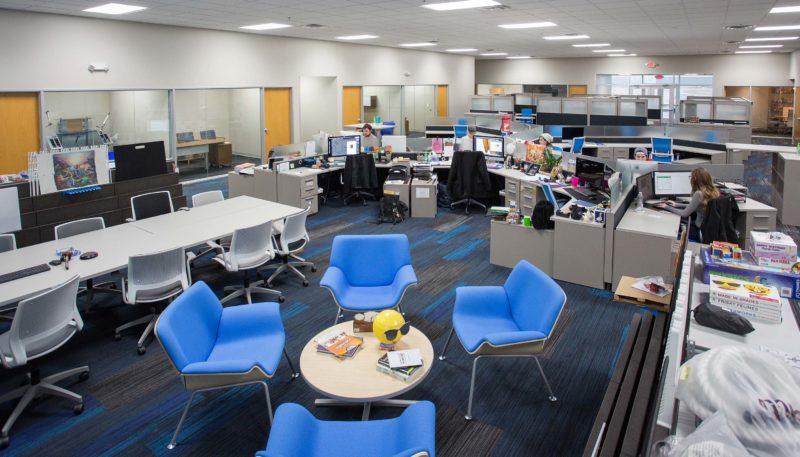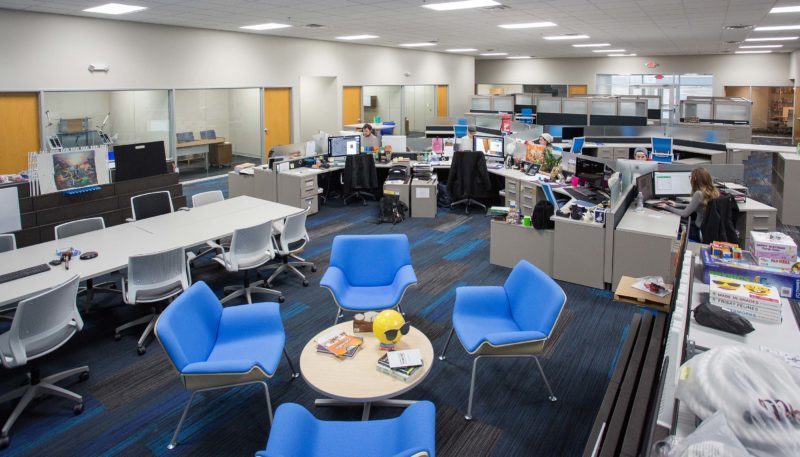 First, we tackled finding a location that would serve them well for years. For employee convenience, Brybelly wanted to stay on the same side of town as the existing buildings. The perfect location was found: a site along I-70, just miles from the previous offices, allowing for maximum brand exposure, easy truck access, and minimal commute changes for employees.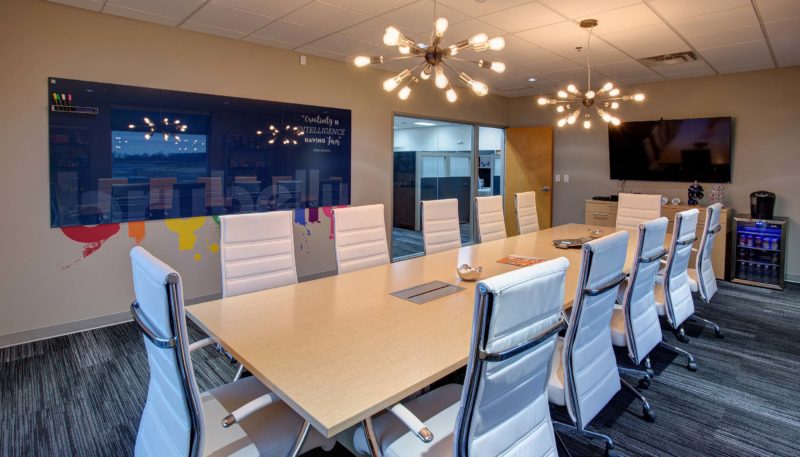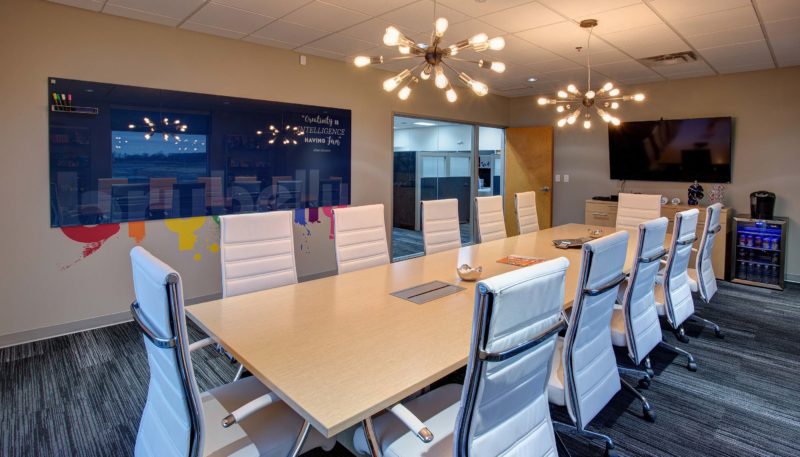 With the best location secured, we got to work creating the brand new, 200,000 sq. ft. warehouse and offices. Here Brybelly could house all their employees under one roof and allow room for future growth. As their corporate headquarters, they wanted the new space to impress customers and vendors, as well as be fun, functional, and comfortable for the Brybelly team.
"We felt comfortable letting the Curran team run with our project, which allowed us to focus on running our business," said Brybelly owner Knute Lentz. "They listened to our concerns and acted accordingly. And their experience and professionalism were first-class."
Like Brybelly's eclectic mix of products and services, the company's space needed to serve multiple functions. Most of the building operates as a warehouse, while the remaining 20,000 square feet blends mixed open work areas and private offices. Natural light was a priority for all the spaces, so office design provided for plenty of light to flood in for all employees' benefit.  Clerestory windows were added to brighten the warehouse as well. Company branding also played a critical role in design. We incorporated company colors inside and out, so there's no mistaking this building belong to the high-energy folks at Brybelly.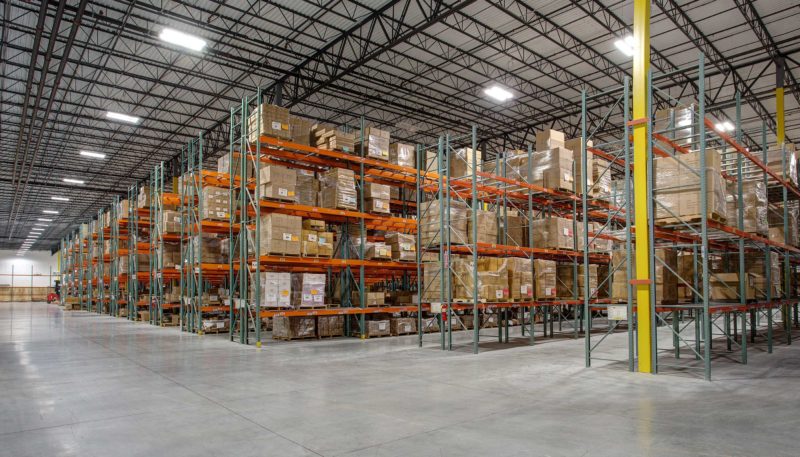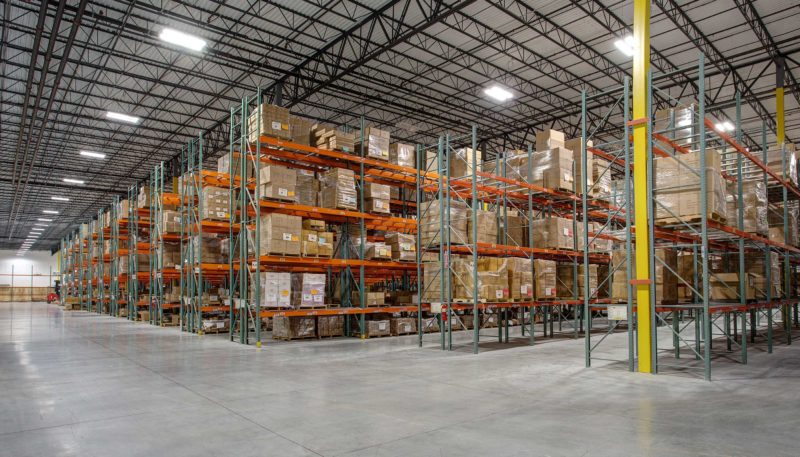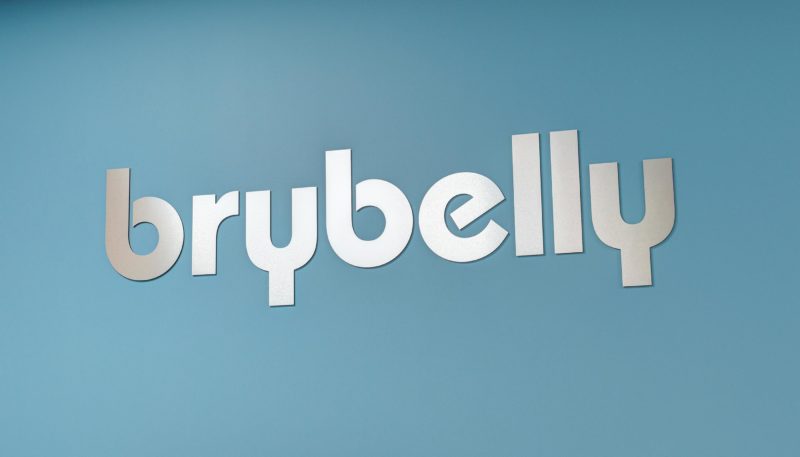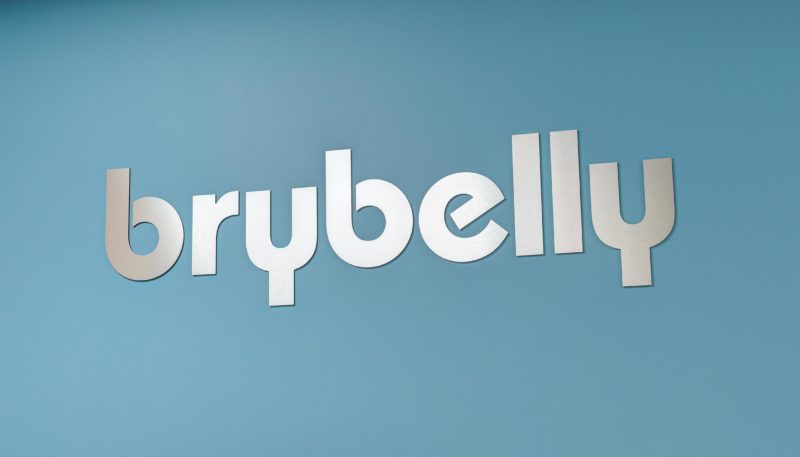 Wishing to appeal to a younger, e-commerce staff, Brybelly also wanted to promote an energetic, tech-friendly work environment. Contemporary colors, modern finishes, and new furniture helped to create a fresh, updated space. The new Brybelly Lounge has ample space for lunch, coffee breaks, relaxing, and even ping pong matches and video game tournaments. Employees are encouraged to get outside, too, with a beautiful walking path and pond on the new property.
"It didn't feel like we were just another client to Curran," said Lentz. "They seemed to genuinely care about our project and were excited to present ideas that we would not have thought of."
With their upbeat personality, Brybelly brought a lot of fun to our team and this project. Like a lot of our clients, we dug deep to really understand what they were looking for, which helped make our collaboration a success.