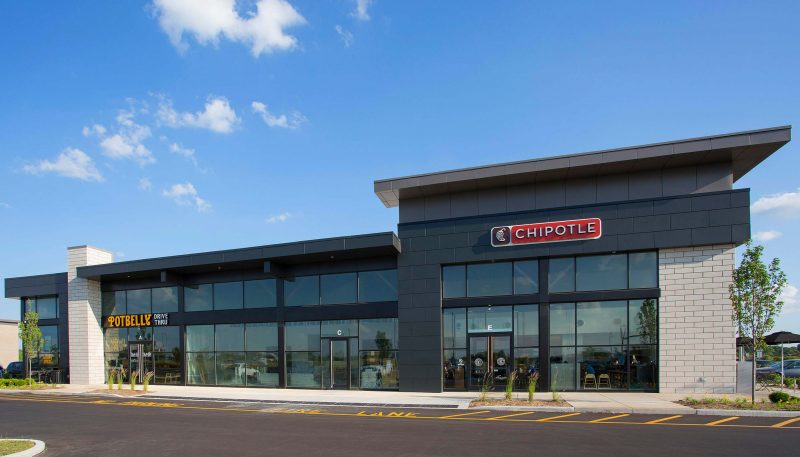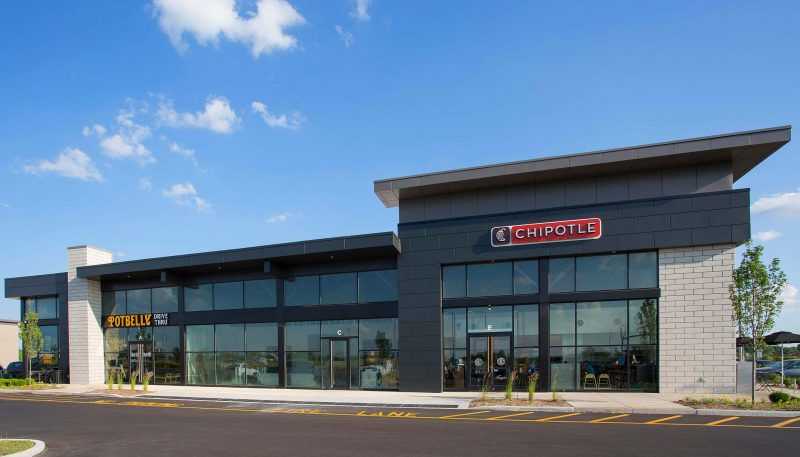 With residential, health care, recreation, and shopping all tucked neatly into one accessible location, the Saxony development evokes a small town charm on the outskirts of Indianapolis. Owned by Republic Development, the district boasts modern residential real estate and over 55 acres of recreational space just off of I-69. The bustling area finds its home in east Hamilton county, the fastest growing and highest income county in the state.
Republic Development knew the district was ripe for commercial space and hired Curran to design the three buildings which make up The Shoppes at Saxony Marketplace. The goal was to create an enticing, interesting front door for the Saxony development, a welcome mat of hospitality designed to draw people inside. With neighboring development on the horizon, the design of these three buildings was meant to set the tone for the look and feel of the area, so it was critical to get it right the first time.
Initial design of The Shoppes began in early- to mid-2015 with construction wrapping up this past spring. Early commercial interest from businesses confirmed the demand. While still in schematic design, all three buildings had committed tenants ready to move forward, allowing us to incorporate tenant feedback in the design.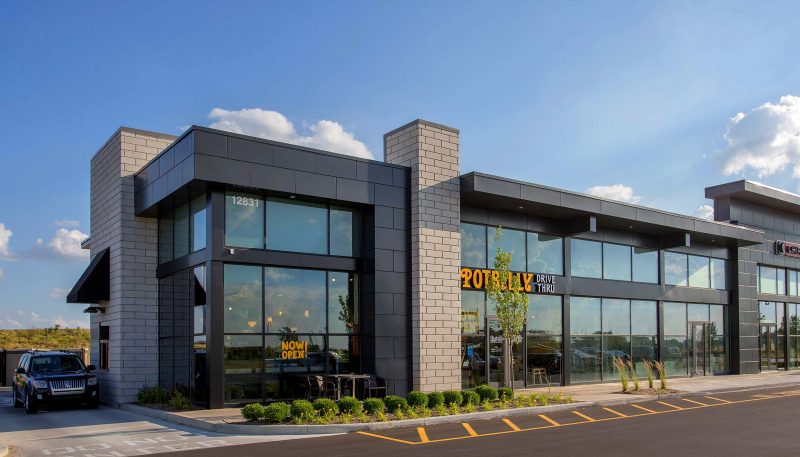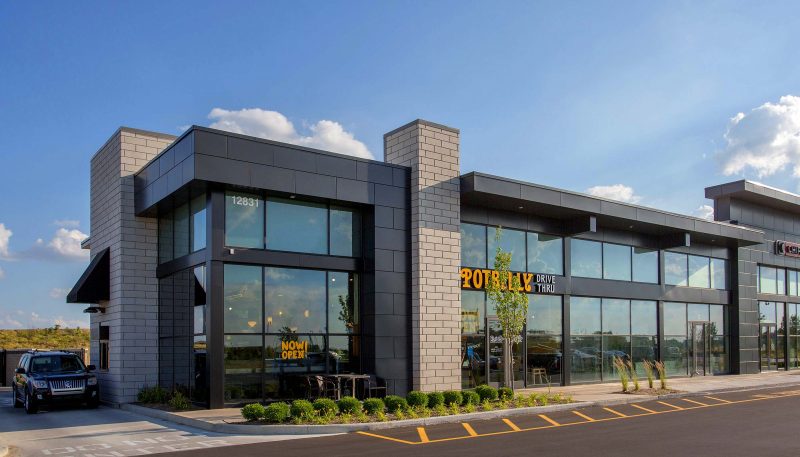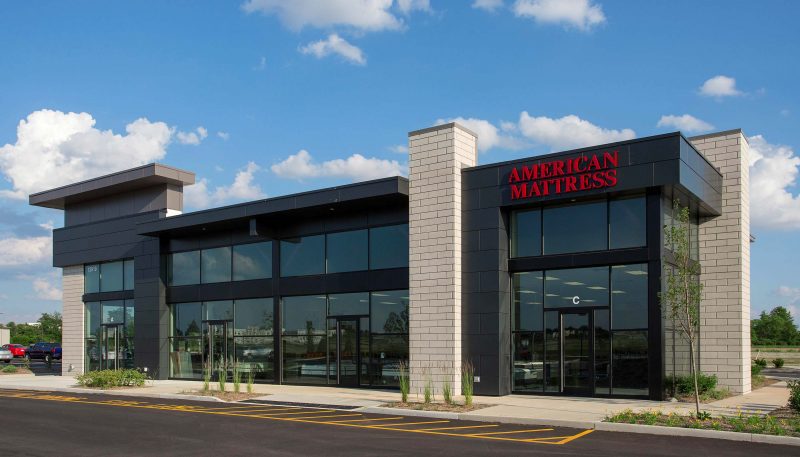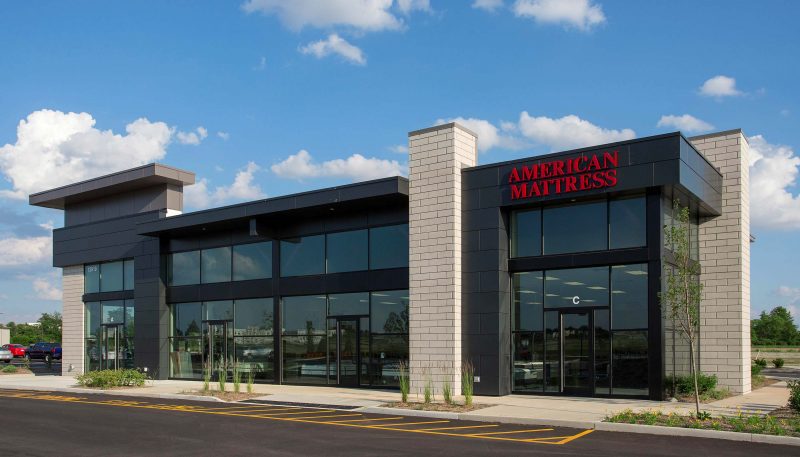 The Shoppes at Saxony Marketplace posed unique design challenges to our team. The Shoppes needed to look distinctly different than the adjacent Hamilton Town Center, an outdoor mall designed to mimic a quaint-yet-modern commercial district. And Republic Development wanted The Shoppes to differ in style from typical retail properties. Also, each of the three buildings needed to stand on their own but appear to be related from a design standpoint.
As a team, Curran dug in deep to deliver results and exceed expectations. Open lines of communication and responsiveness were key to the project's success. The now completed Shoppes at Saxony Marketplace convey a contemporary feel, utilizing striking grays and blacks instead of the traditional red brick and tan of other retail buildings. With additional height and clerestory windows running the length of the building, the tenants and customers can enjoy a bright and airy space with natural light abounding. And while each building has unique aesthetic qualities, all three feel like they are part of the same family.
"Shawn and his team were highly responsive to requests from our group. This helped keep the project on track with minimal delay," said Richard Arnos, President of Republic Development.
With future plans to work with Republic Development at Saxony, The Shoppes set the tone and palette for the buildings to come. We look forward to our continued partnership and future design endeavors in this development. Curran prides itself on being a relationship-driven firm, and this project is a true testament to our client-first values.
"We felt Shawn and his team were dedicated to delivering a refined and attractive product and would do what it took to get that accomplished," said Arnos.