If you don't know Curran, he's a special team member of ours. About 18 months ago, our office sponsored his training through ICAN, a nonprofit organization empowering Indiana inmates by training service dogs. But little did we know, Curran had other plans for his future.
In the ICAN program, Curran spent much of his time at an Indiana prison, learning both basic and advanced commands from his trainer. He also completed furlough training with volunteers venturing into the community, riding in cars, and working amidst crowds.
Curran even came to visit us in the office a few times. We were always delighted to see what he was learning in the program and looked forward to the day he would be placed as a service dog with a person in need. Little did we know Curran was destined for something else.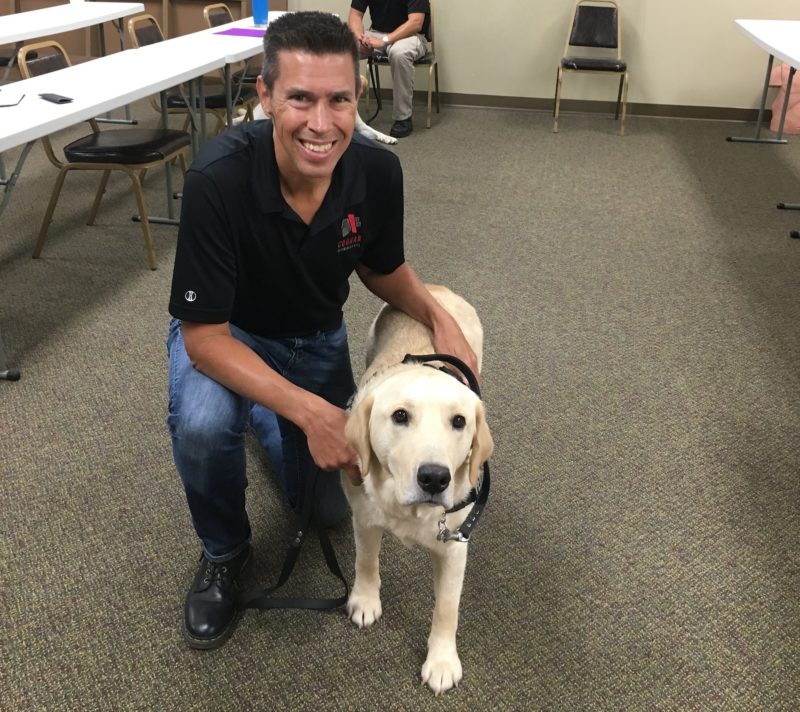 ICAN notified us that Curran needed a career change. Service dogs have to be focused even around distractions, and while Curran was great at learning commands, he was too preoccupied when not on task. For someone needing his full attention and support as a service dog, this was a deal-breaker.
Thankfully, ICAN works with another canine-loving group, Jordan K9 Detection. After passing the initial assessment, Curran was deemed an excellent fit for the program. So he made his transfer and started a new journey.
Agent by Day, Puppy by Night 
Jordan K9 Detection trains dogs in accelerant (fire causes) and electronics detection. Just like service dogs can detect a person's blood sugar by smell, dogs can also pick up minute scents of concealed electronic devices like cell phones or USB drives (often used for catching criminals involved in human trafficking and crimes against children).
It turns out our sweet Curran was great at detecting electronic smells without becoming distracted. Sometimes it just takes some tweaking to find your career sweet spot.
Since graduating from Jordan K9 Detection, Curran moved to St. Louis to pursue a career with the FBI. Together with his new mom, an FBI agent, he helps monitor folks on probation from federal prison. Sometimes these people have electronic restrictions as part of their probation requirements, and Curran can sniff for prohibited electronic devices. When he's not working, Curran's doing standard puppy stuff and getting spoiled like any other beloved four-legged member of their family.
What an honor it's been to play even a tiny part of Curran's journey with ICAN and Jordan K9 Detection. I even had the pleasure of recently attending Curran's graduation ceremony and meeting his new mom!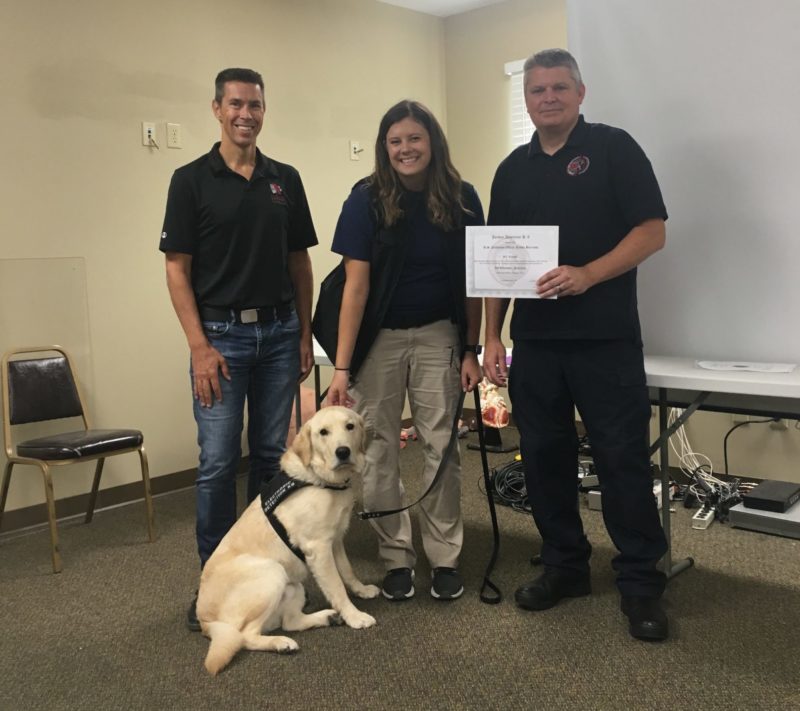 If you want to learn more about these two incredible programs, I encourage you to check out ICAN and Jordan K9 Detection online.